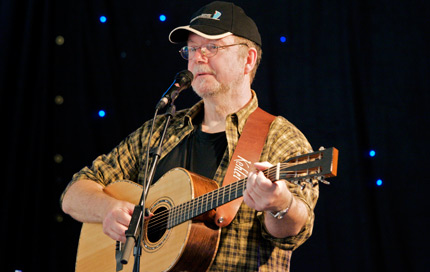 René Evald – danish guitar player, singer, composer - has for many years been in the forefront of the danish rock, blues and folk scene – touring and recording with numerous artists.
With the country rock group the Buffalo (1971 -77), with the blues band Big Mama (1977-83) and with the acoustic founded instrumental group Evald & Littauer (1988 - ) to mention a few.
In 2008 he released his latest solo project Copenhagen Time - a tasteful blend of new and old songs. Blues, folk, rock and country with interesting laid back musical arrangements. The album was nominated for Danish Music Award – "Country album of the year" and appears on canadian Real Blues Magazines list of best blues releases in the world.
"I like Kehlet guitars for their playability, superior sound and beauty".
Kehlet Guitars used by René Evald:
Kehlet Great 6 - Amazonas Rosewood
Kehlet Great 6 Slap Top - Pre War Brazilian Rosewood